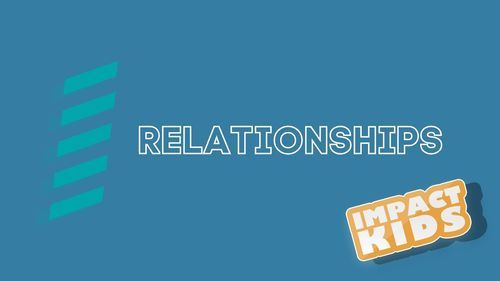 September 1 - September 22
Friendships, peer relationships matter, and family relationships matter! They're influential, so you've got to think about who you hang out with, how you respond to people, and who you can reach out to when you need extra support. During this series, elementary students will learn to base friendships and relationships on a godly foundation so that they can love everyone, stand out as a good friend, and find friends who will encourage them to live like Jesus.
September 29 - October 13
Not everything we see or hear is true, but we can investigate, learn, and dig into the facts to test what is true. Our journey to learn and follow spiritual truth goes hand in hand with our walk with Jesus: He is the way, the truth, and the life.
October 20 - November 3
God made us to have emotions, and God has them, too. During this four-week series, elementary students will learn that God is always with them to help them figure out why they feel the way they do, and how to deal with it. Whether the emotions feel good or bad, they can be helpful. Students will learn to pay attention to their emotions, learn to name them, and talk to God and trusted leaders, parents, and friends to help them sort through them.
November 10 - December 8
Can kids really make wise choices? Yes! When wisdom comes from God, it isn't always all about how old you are or how much life experience you have! God will give wisdom to anyone who asks Him for it.
January 12 - February 2
Once we choose to follow Jesus, spiritual habits help us grow in wisdom, maturity, and bring us closer to God. When we spend time getting to know God, remove distractions so we don't miss out on what He has for us, and spend time reading and meditation on the Bible and in prayer to God, we are exercising our spiritual muscles, growing into the person God created us to be, and preparing ourselves to be able to minister to and teach others.
February 9 - March 23
You have a lot more brothers, sisters, and neighbors when you follow Jesus, because you're a part of God's big Church! The Church isn't a building. The Church is people who follow Jesus—the Bible calls us the body of Christ. As part of God's Church, God calls everyone our neighbors, tells us to love them as we love ourselves, and to show them how to follow Jesus. We have to love God with everything in us and love others the way we love ourselves to show everyone what God's Church is all about!
March 30 - April 13
We can worship God all the time, anywhere! In this series, kids will find out how to worship God honestly, with our whole hearts, for who He truly is. As we learn that worship is a genuine expression of love, admiration, and respect we feel towards God, we'll grow closer to Him
April 20 - May 11
Each week of this three-part series focuses on one aspect of God-given purpose that will bring God glory. Kids will think about the things they are good at, the things they care about, and the experiences they have been through. They will better understand who they are, which in turn better prepares them to submit to God and to serve others as God intended.