FIND YOUR PLACE TO CONNECT, GROW, & SERVE
THERE IS A PLACE FOR YOU AT PARKWAY.
At Parkway, we like to keep things simple so that you live in a life-changing relationship with Jesus. We encourage everyone to find their place in a group and to make a difference by joining a team.
On Sundays, we worship together with inspiring music, meaningful prayer and a message that speaks to everyday life.

In addition to worshiping on Sunday, we encourage everyone to find their place to serve to welcome others, lead kids, serve coffee, join the worship team, and more. If you have a skill, gift, talent or passion that you'd like to share, we'd love to help you serve Jesus.
We have dozens of groups to help you connect and grow at Parkway Victoria. We have groups for men, women, and couples.

To make connection easy, we invite you to GroupLink which meets at Parkway Victoria and at Parkway Port Lavaca on Wednesdays (during the school year) from 6:30 PM to 8:00 PM. Groups for kids and students are also available on Wednesdays.
We have hundreds of people who serve to share the love and message of Jesus and they would love to have you join the team.

We have teams that serve within the church and within our communities. If you have a skill to share, a passion to express or simply a desire to help out, we have a team for you.
Wednesdays from 6:30 PM to 8:00 PM
GroupLink is the place where adults of every age and life-stage find their place in a group. At GroupLink, you will watch a video Bible study, discuss the topic of the night, and connect with others through prayer. GroupLink meets at Parkway Victoria and at Parkway Port Lavaca on Wednesdays from 6:30 PM to 8:00 PM.
Join us at GroupLink as learn together from You are Not Alone by Max Lucado. In You Are Never Alone, Max will help us:
Realize that Jesus is walking with you and lifting you out of your storms.
Dwell in the grace of the cross, the miracle of the empty tomb, and the assurance of restoration power.
Believe that God is your ever-present source of help.
Recognize that you are never without hope or strength because you are never, ever, alone.
Mondays from 6:30 PM to 8:00 PM.
Pathway is the place where hurting people find the help they need. At Pathway, you will be encouraged and equipped with new ways to live through Biblical teaching and a meaningful small group experience. Come and be a part of God doing something new in you! Pathway meets in the café at Parkway Victoria on Mondays at 6:30 PM.
Join us for dinner to discover more about your next steps in your journey with Jesus. At the Next Steps gathering, you will discover how you can connect to the church, grow in your faith, and serve as God has gifted you. Dinner is on us and we have ministries for kids of all ages at Parkway Victoria. This gathering is required to join Parkway Church.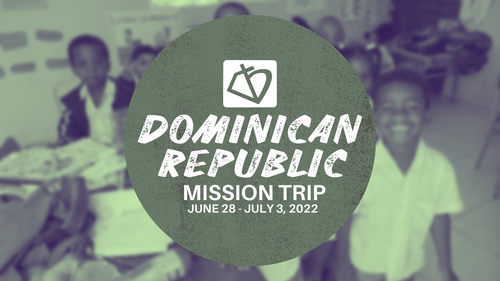 The 2022 Mission Trip to the Dominican Republic is an opportunity for you and your family to share the gospel in another country and serve alongside each other.

Parkway partners with STCH Ministries International who have existing partnerships with local churches, Christian orphanages, and schools where we will lead Bible school events, construction projects, and outreach activities. We will also enjoy a Sunday morning church service at a local church and experience Dominican Republic culture through a beach day outing.
Check out our groups and upcoming events.
Reading your Bible is essential to take your next steps with Jesus. Check out our Bible reading plans and get started today.
After believing, your next step is to go public with your faith through baptism. When believers are baptized, they demonstrate the new life they have in Jesus. We encourage everyone who has believed in Jesus to show it by getting baptized. We baptize the last Sunday of every month at each location.
RSVP
for Baptism.
Groups are where we build relationships and encourage one another to follow Jesus. We have a group for everyone - even you. Through a small group (8 to 12 people) you get get the chance to make friends, learn together, and have people to do life with.

Find your place in a group by attending GroupLink or any group of your choice.
Finding your place to serve is a key step to grow as Christ followers. You can serve Jesus through the church in a variety of ways both behind the scenes and with people. We also partner with may local organizations through which you can make a difference.
As believers grow and serve, we encourage them to continue to connect in a small group along with personal Bible reading. We also hope that everyone will worship and obey Jesus in such a way that they live their faith and trust Jesus with everything.
Take your group or personal study to the next level with our small group resources.
Contact Becky to lead a small group or to serve with Celebrate Recovery at Parkway Victoria.
Contact Chris to join a team and to find your place to serve at Parkway Victoria.
Contact Sam to lead a group or to join a team at Parkway Port Lavaca.
Contact Tom to lead a group or to join a team at Parkway Lone Tree.